Digital Welcome Guides
for Vacation Rentals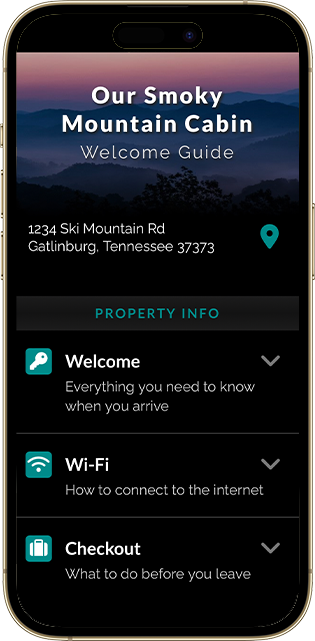 Why PocketPage?
Answer questions before they're asked.

Reduce or eliminate the need for guests to contact you during their stay.

Earn more five star reviews.

By giving your guests all the information they need for a frustration-free stay, you'll earn more five star reviews and repeat bookings.

Protect your property.

Provide detailed instructions for equipment, amenities, and appliances. You will reduce damage from misuse.

Spend more time building your business.

We'll design your guide for you. There's no software to learn. You'll save hours of data entry and configuration.
Pricing
Investors
1-5 Properties
$99 one-time setup per guide
Professionals
6-10 Properties
$99 one-time setup per guide
Property Managers
10+ Properties
$99 one-time setup per guide